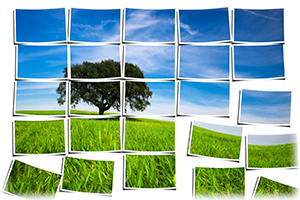 . . . and we are very proud of our industry's significant efforts to reduce our environmental footprint, making major strides in our collective goal to protect our environment.
We actively support and promote environmentally sound manufacturing practices including the use of low VOC solvents; soy based imaging materials, and recycled and recyclable paper that has been manufactured by mills that are certified as having demonstrated the highest standards of responsible management of the world's forests.
We also promote the use of more precise run quantities through the use of offset quality digital printing, generating much less waste in both the manufacturing cycle and at the point of use.