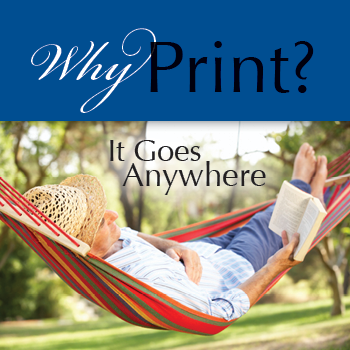 Print . . . It Goes Anywhere . . .

. . . Propping your grandmother's cookbook on the counter
. . . Enjoying the Sunday comics with your kids
. . . What's not to love about reading a good book in bed?
 . . . and beach sand in your magazine isn't the crisis it is with a laptop or tablet.
Print goes wherever you go . . . and it can be folded up and put in most places for easy access later.